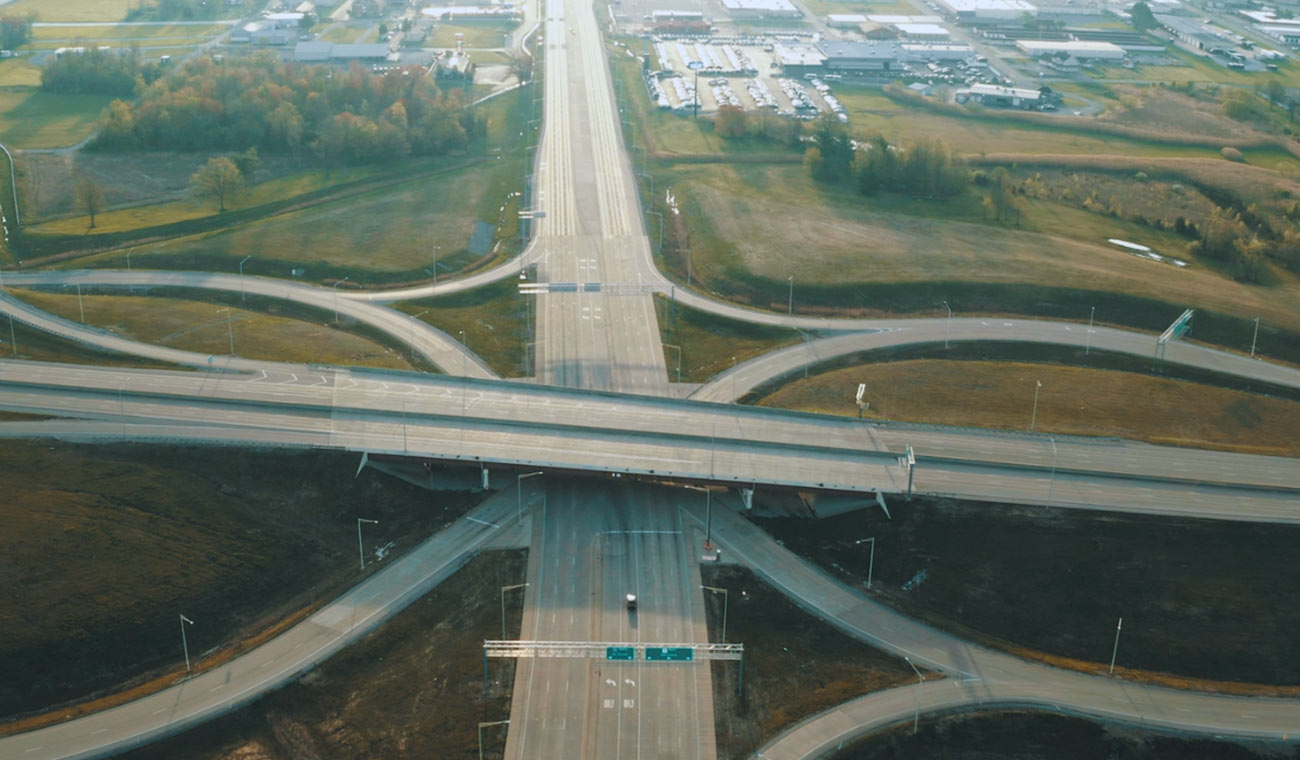 Location
Williamson County is a strategically located region in Southern Illinois, with convenient access to major highways and cities. The county lies 88 air miles southeast of St. Louis, MO, at the intersection of Interstate 57, Interstate 24, and Illinois Route 13, a main east-west 4-lane expressway. The area is part of the larger region known as "Little Egypt," which stretches from Interstate 64 in the north to the confluence of the Mississippi and Ohio Rivers in the south. The county shares its borders with Missouri to the west, Indiana to the east, and Kentucky to the south.
The population of the 16 Illinois counties within a 50-mile radius of Williamson County is nearly 500,000, with Williamson County being the most heavily populated county, with 66,357 residents. If the economic trade regions of Paducah, Kentucky, and Cape Girardeau, Missouri, both located less than 50 miles from Williamson County, are included, the population swells to more than half a million.
Interstate 57 and Illinois Route 13 bisect the county east and west and north and south, respectively, both being 6-lane divided highways. Major cities such as St. Louis, Missouri, located 120 miles northwest, and Nashville, Tennessee, located 170 miles southeast, can be easily accessed via Interstates 57 and 24. Moreover, ten major population centers in the Midwest, including Chicago, Cincinnati, Des Moines, Evansville, Indianapolis, Kansas City, Little Rock, Memphis, Milwaukee, and Louisville, can be reached within a day's drive from Williamson County.